"It is not the strongest of the species that survive, nor the most intelligent, but the one most responsive to change."

— Clarence Darrow

Post-Doctoral Fellowship: 
Culture and Mental Health, University of Chicago
Doctorate:
Human Development & Aging, University of California, San Francisco
Master's:

Language and Literacy, University of California Berkeley

Undergraduate:
Comparative Religions and Sociology, Tufts University
Professional Affiliations:

American Anthropological Association
Society for Cultural Anthropology
Society for Visual Anthropology
American Society on Aging
Gerontological Society of America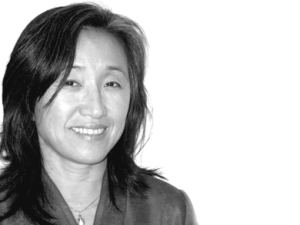 bio
A cultural consultant for 25 years, Soo-Young employs her training and experience with ethnography and mixed methodology to develop and improve products, services and systems. Clients have included the Korean Ministry of Culture, Intel and IDEO as well as Los Angeles-based grass-roots organizations such as the Korean Health, Information, Education and Research Center, Westside Family Clinic, Echo Park Animal Alliance, Elysian Park Historical Society and the Korean American Museum. She also serves as an expert witness on civil and criminal cases complicated by culture (e.g. religious beliefs, business practices, social norms). She has published books, edited anthologies and authored numerous articles in professional trade journals.

Most recently retained as Lead Partner for Practical Ethnographics at Ascension Health's internal innovation center for two years (2008 – 2010), Soo-Young held a Visiting Scholar appointment at UCLA for 10 years (2000 – 2010). She was on faculty at the University of Southern California (1995 – 2000) and San Jose State University (1991 – 1995).