Connect Conversations
We work within communities to do research that brings the voices of diverse communities to your table to be part of a dialogue.
Orchestrate Insights
We collaborate with you to co-create insights using data derived from a wide range of qualitative tools including ethnographic interviews, shadowing, shop-alongs, analogous observations, journey mapping, A/B testing, landscape scans, diary studies, case studies, surveys, and more.
Translate Ideas Into Action
We believe that good research can lead to making a difference. We want you to increase your impact because for us, satisfaction comes with impact.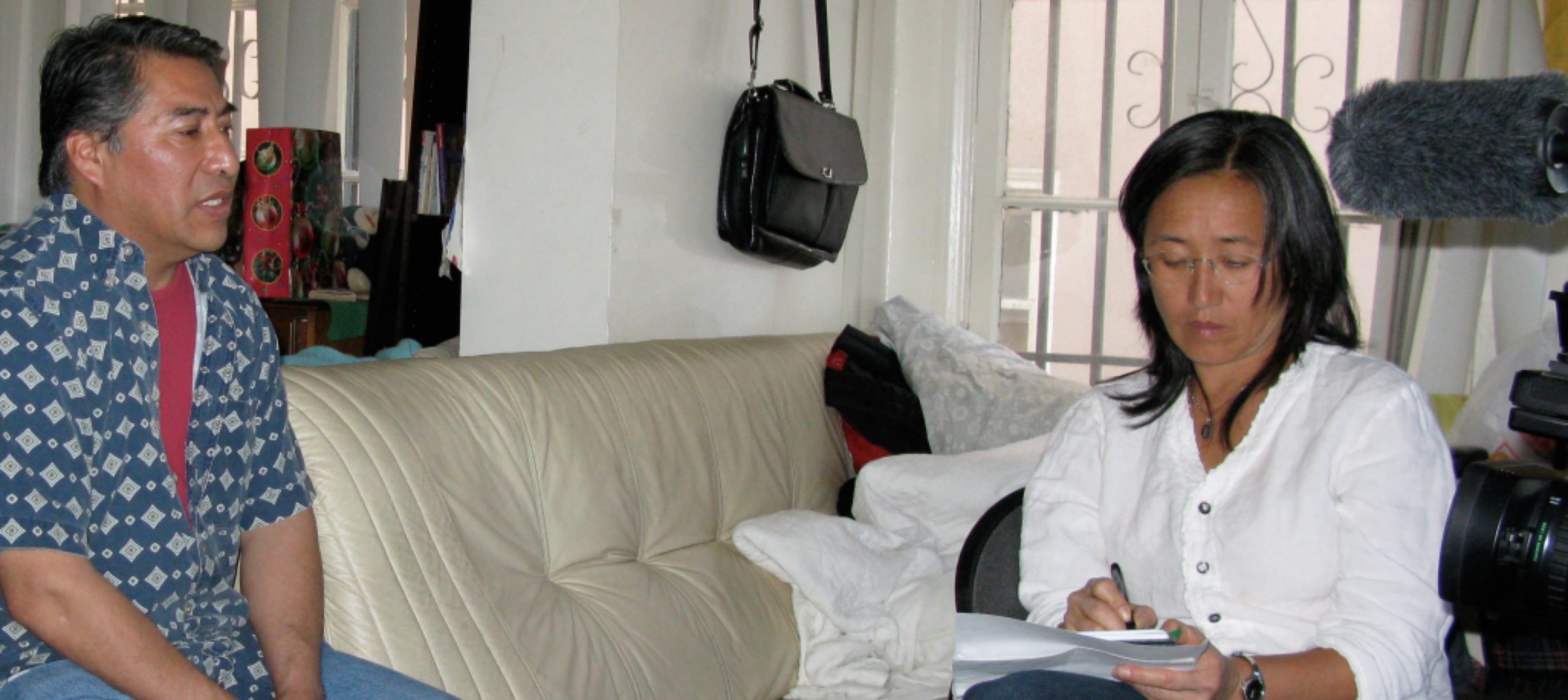 How We Do It
We use mixed methods that allow us to be adaptive and flexible to clients' specific needs. Knowing how to combine methods effectively comes from experience.
Our approach is rigorous, thoughtful, responsive, and above all, strategic to ensure our analyses result in actionable insights.
Discovery
Landscape scans aimed at identifying emerging trends, key players, industry leaders and best practices.
In-Depth Interviews
Engaging participants in dialog based on a predetermined set of discussion topics (often conducted in-context at home or workplace).
Conceptual/Journey Mapping
Drawing or visually representing mental models of places, spaces, experiences, processes, and social dynamics through participant-generated drawings, graphs, maps or other visual artifacts.
User Experience (UX) Research and Usability Studies
Gather insights about user behaviors, needs, and pain points through observation techniques and feedback methodologies. The goal is to understand your users and gain context and perspectives to help you make informed decisions and build user-centered products.
Shadowing
Follow participants as they go through a series of common events, processes or tasks, prompting them to think aloud along the way.
Analogous Observation
Studying people and experiences that run parallel to the target research populations in order to view values, behaviors and priorities from a different angle. Expertise in adjacent areas can lend valuable insights into the challenge at hand.
Diary Study
Participants answer a series of specifically designed research questions, supplemented with photos or video clips, on their own time.
A/B Testing
Comparing two versions of something or two study groups to figure out which performs better. Also known as split testing or pre-/post studies.
Case Studies
In-depth look at one detailed example of a user, group or situation in order to understand perspectives, experiences and outcomes in complex real-life contexts.
Visual Documentation
Researchers record (via photo or video) interactions and communications with research participants.
Focus Groups
Demographically selected groups of people are assembled to participate in guided discussions about particular products or processes to provide ongoing feedback.
Intercept Interviews
Research technique used to quickly gather on-site information, often in workplaces, sidewalks, malls, restaurants, or hospital lobbies, using short surveys or a few targeted questions.
Featured Research Offerings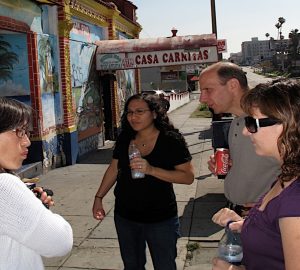 Immersions by Ethnoworks
Ethnoworks premium immersive experience is inspired by participatory design, street theater, and empathic research. Participants take on a character derived from a persona built on ethnographic research and are ushered through a scripted set of real-life places and experiences. The goal is to immerse themselves deeply in the broader context of actual lived lives, and to respond to key choice points as their assumed character would, taking into consideration their cultural, social, economic, and emotional motivations/constraints.
After downloading their experiences, participants can use the immersion to understand motivations, develop solutions to problems their character might face, or generate early ideas that can be prototyped.
Immersive experiences are built from research-based and tailored to clients' specific needs.
Cultural Consulting / Ethnographic Assessments
Ethnographic evaluations of individuals, families and systems serve to explain where these entities fit in the range of possible cultural expressions. This is helpful in demonstrating the ways in which culture mediates behaviors, beliefs, values and ethics. This type of assessment is often produced for expert witnessing in civil and criminal litigation.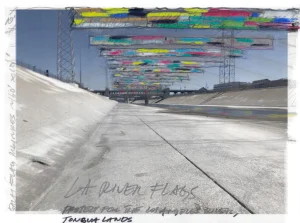 Giving Back / Nonprofit Support
Ethnoworks believes in giving back to our local and global communities. Every year we provide reduced cost development support for early stage nonprofit organizations that are close to our hearts. We conduct agency assessments, craft development plans, draft funding proposals, communicate with funders, and coach staff and board members through the fundraising process.
Image: LA Flags by Annoshey Rahim and Laird Prentice, 2020 winners of the Lewis MacAdams Prize sponsored by the L.A. River Public Art Project.